Product Development
Product Development is a complex process requiring in-depth expertise in technology and agile processes. Recognized as an Offshore Product Development leader, PISOFTEK understands the associated challenges, and with its vast experience, has devised strategies to overcome them.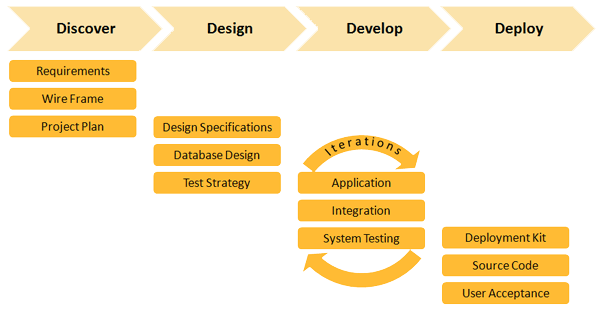 PISOFTEK's product development offerings include:
Outsourced Product Development in all major technologies
End-to-end Product lifecycle management
Re-engineering of products created in technologies now obsolete
Product Quality Engineering right from the Requirements analysis stage
Full deployment & maintenance support; 24x7, if needed
Product Development using custom methodology
If you are looking for end-to-end Product Development, do not compromise; let us show you our value proposition and see the difference.
Benefits of Outsourcing Product Development to PISOFTEK
Cost reduction of over 50% using PISOFTEK's offshore center
Market your product faster with the Outsourcing approach
Have world's best engineers design and develop your product
Receive recommendations on which technologies to use
Get Guaranteed results using our proprietary Methodology
Get complete post-development support; 24x7, if required
E-mail us at sales@pisoftek.com and we will get in touch with you within 1 business day.
Application Integration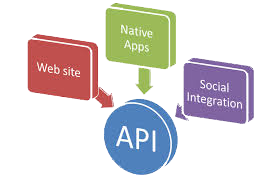 We are organized in team of extremely talented and experienced professionals for website development. Our professional team is well coordinated with global business environment.
Linking external partners, prospects and customers to back-end systems using Internet
Implementing ERP and enterprise-wide CRM solutions
Implementing data warehouses that help organizations make better decisions
Integrating applications following a merger or acquisition
Integrating applications in Diverse Technology enviornments
Application Development
PISOFTEK is a recognized leader in the Offshore Outsourcing space, having helped a range of organizations, from startups to Fortune companies in their mission to cut down their costs while retaining or increasing the level of quality of their software. We understand & implement Outsourcing like no one else!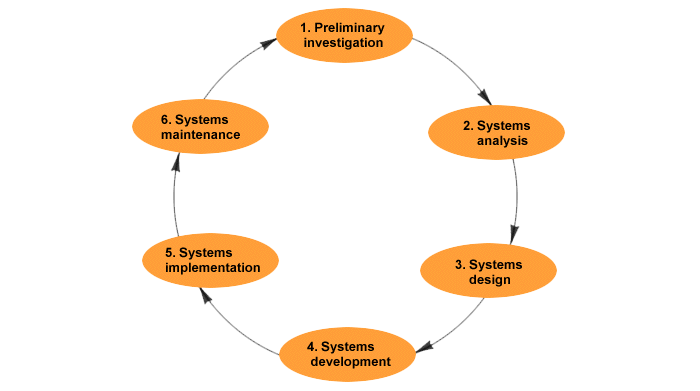 PISOFTEK can provide an entire gamut of offshore services to your organization, and all services are backed by a rock-solid Guarantee:
Software Development Services in various Technologies:
Java/ J2EE, Microsoft .NET as well as C/C++ and Open Source (PHP/mySQL)
Product & Application Development Services in various Business Domains:
Retail, Financial, Education, E-learning, Airlines, Manufacturing, CRM, Loyalty, Travel, Healthcare, Business Intelligence, Architecture, Entertainment & several others
Quality Assurance & Testing:
Manual Testing, Automated Testing, Blackbox & Whitebox Testing, Security Testing
Product & Application Development from Scratch: Requirements gathering, Specifications Creation leading to Software Design & Development
Product & Application Maintenance: Enhancements, Bug-fixing, 'Keep Live' modifications
QA & Testing
The Quality of Software remains one of the most crucial factors determining the success or failure of a business. PISOFTEK has a well-equipped infrastructure and a proven methodology to provide software product testing services in a controlled environment.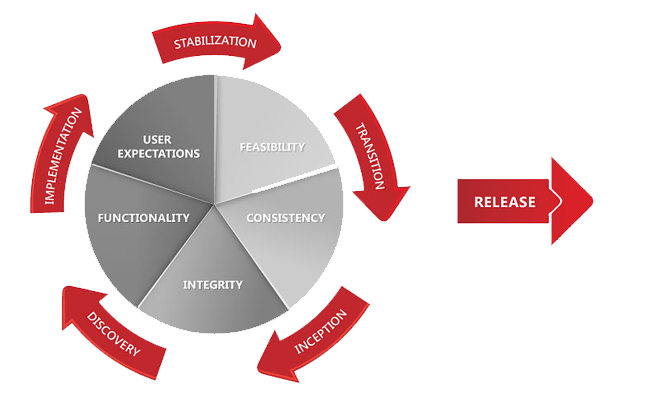 Web Design and Development
PISOFTEK has been in business for several years now and our ASP .Net programmers and PHP web developers have extensive experience in programming database and backend solutions for companies. We develop advanced web applications that can handle mass amounts of data and transactions. It doesn't matter how small or big your company is we have Web Development solutions for any size of budget.
We produce visually attractive, innovative and professional designs, individually created to reflect the style, presence and corporate identity of the Client company through our website development India solutions.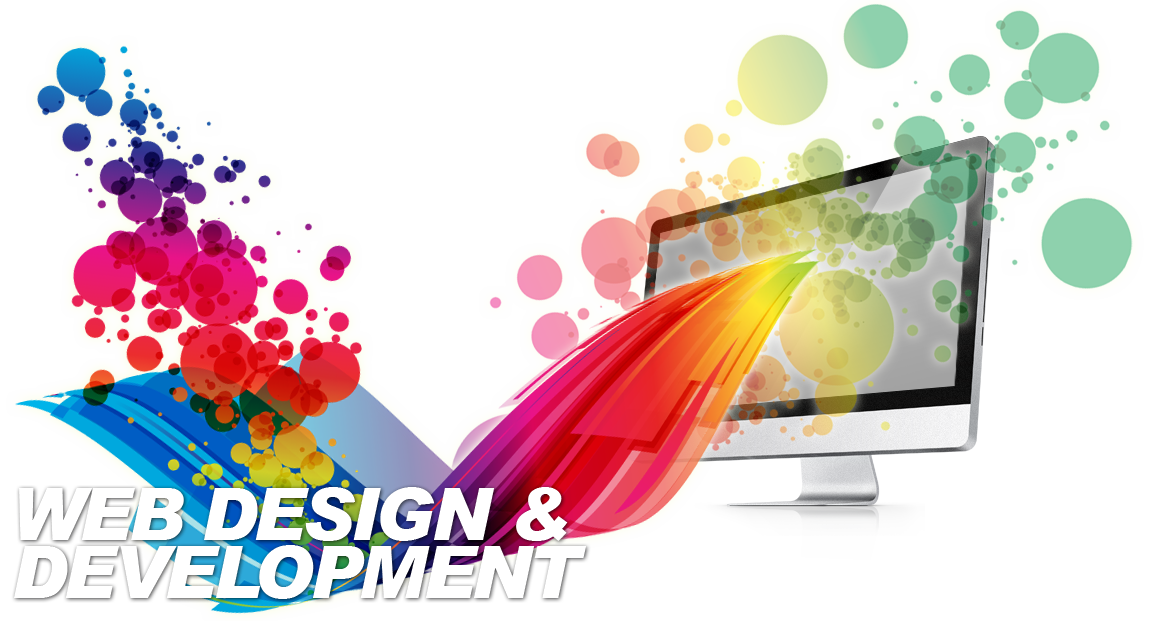 Offshore Web Development Outsourcing
The retention rate in PISOFTEK has been an astounding 98% since its inception. Highly experienced & qualified Technical and software professionals back services. Apart from the experience in PISOFTEK, team members have several years of expertise in developing customized, fully integrated systems.
Apart from highly skilled Software Architects, Software Engineers and web developers, our assemblage features Visualizers, Web Developers, Web Graphic Designers, Quality Assurance Analysts, Document Writers, Network Engineers, Management, Finance & Administrative Experts, Business Development Managers, and others. We combine all these skills with our management skills to provide our clients with excellent end results. In all, we have a team exposed to every possible software service and platform knowledge.
PISOFTEK believe that all good websites should be easy to find using search engines and we have the expertise to create a website design such that the webpages will be found on the major search engines (search engine optimization). Marketing your website is as important as good website design, and we can help you out in this.
Offshore Development Solutions:
Portal Solutions :
Ecommerce Application Development
Shopping Cart Development
Payment Gateway Integration
B2B, B2C, C2C Websites
Dynamic News System
Portal Site Design
Yellow Pages and Web Directory Development
Web Application Development
Chat Server
E-Cards
Discussion Forum
Jobs Module
Dating and Matrimonial
Weather Solutions
Classifieds
Banner Solution
Affiliate Management System
Custom Programming
Intranet Solutions
Corporate Content Management System
Ecommerce Application Development
Ecommerce Website Design
We will build a solution that not only meets your needs but exceeds your expectations.
Search Engine Optimization Services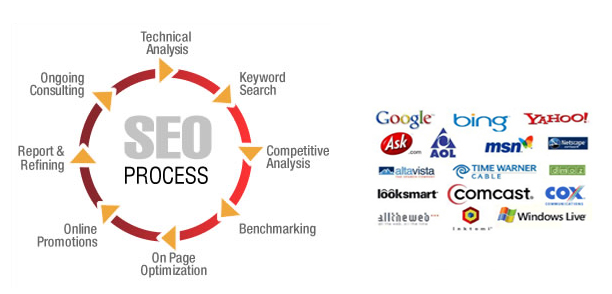 We specialize in Search Engine Optimization (SEO) for both local companies and national concerns. We have provided highly successful SEO services for many years, as our customers will attest. Web design and search engine optimization are inter-related in many ways, and as a result, it's very important that your web designer is highly competent and knowledgeable of SEO services, techniques, and principles. SEO should be incorporated in your website organization at the time of design or re-design for maximum results.
Search Engine Optimization (SEO), high quality content, and a well designed website have become critical marketing tools for any business. If your website is well designed and well written with good content, but it is not found by potential new customers when they search for a company like yours, then your site will not be seen by potential new customers. That's why we put so much time and effort into Search Engine Optmization for our website customers.
The objective of Search Engine Optimization is to drive, the largest possible number of qualified prospects or customers to your site. "Targeted", not just any traffic, but visitors who are likely to bring you new business
Time And Attendance
Businesses in India are faced with the challenge of managing employees who speak a diverse set of languages such as Hindi, Bengali, Telugu, and Tamil - as well as English. Time and Attendance in India In addition, many businesses in India compete on a global scale, providing outsourcing services for other businesses across the globe. Managing and reporting on your employees' time and attendance - and then reporting and billing the time to clients - can be an arduous and time-consuming task. In order to automate employee timekeeping processes for Indian businesses, Acumen has developed a complete suite of workforce management and business automation software applications with our powerful employee time and attendance software as the core offering.
Indian Language Time & Attendance Software
With our time and attendance software, you can rename all labels and fields in the software to accommodate as many Indian languages as required. Of course, this means that Acumen's time and attendance software supports non-Western, Indian language characters. In addition, you can create rules to display one language to one employee, and another language to another. Learn more about customizing your time and attendance software for Indian languages here (see Localization section).
Project Tracking for Outsourced Labor Tracking
Ideal for Indian professional services organizations and other businesses that bill-out employee labor to clients, Acumen's time and attendance software can be configured to pay your employees according to your internal pay rates and bill your clients another rate. Our time and attendance software's project tracking also enables you to create automated reminders to remind employees to track their labor in intervals you define. And best of all, our time and attendance software features a portal where your clients can view the progress of any open project.
Time & Attendance System Solutions and Integration Services for India
Time and attendance system integration is a niche profession that requires an experienced integrator with expertise across many disciplines and technologies. we at pisoftek can be your best partner, with vast experience in delivering integrated Time and attendance systems for Indian businesses since 2006. Contact us for more information about integrating our time and attendance systems in India.
Clever CMMS
P.I.SOFTEK.LTD is the premier IT Solutions provider. P.I.SOFTEK.LTD offers comprehensive set of capabilities that include Training, Support ,Customization ,Integration and Implimentation for various CMMS applications. P.I.SOFTEK.LTD was founded in 1997 and is headquartered in NOIDA INDIA, with associate offices in USA ,UK , Canada ,Malta Australia . P.I.SOFTEK.LTD services leading fortune 500 customers worldwide and is well positoned to provide a good solution for your Software needs.
CMMS/P.I.SOFTEK.LTD solution allows you to:
Easier job planning & scheduling
Improved asset management
Effective inventory management
Organized & automated reports
Easy localization
Virtually Round the Clock ( 24/7 Support )
Integration with local Financial Applications
CleverCMMS is build using .NET technologies facilitating easy Customization
All of the above leading to Increase in ROI
Make the Clever choice, Try it for FREE now!
Download Clever CMMS now and try out a fully featured version, free for 30 days. Click Here to get your own Clever CMMS. We strongly believe in the value of excellence in our work and endeavor to provide the best answers to our clients needs through close client collaboration. Reach us at 91-120-2401479 or spankaj@pisoftek.com for a Free Evaluation of your CMMS needs.
Enterprise Resource Planning (ERP)
ERP solutions are complicated and time-consuming to implement. PISOFTEK can work with you to form and manage a strong, cohesive team of functional and technical representatives from across the enterprise. Our project leadership can help guide you past the obstacles that so frequently derail ERP projects and help you reap the benefits of your new system much more quickly. We have significant experience with SAP, PeopleSoft, Siebel, Oracle and other ERP solutions. And we remain vendor-neutral to ensure that the package you select is the one best suited to your needs.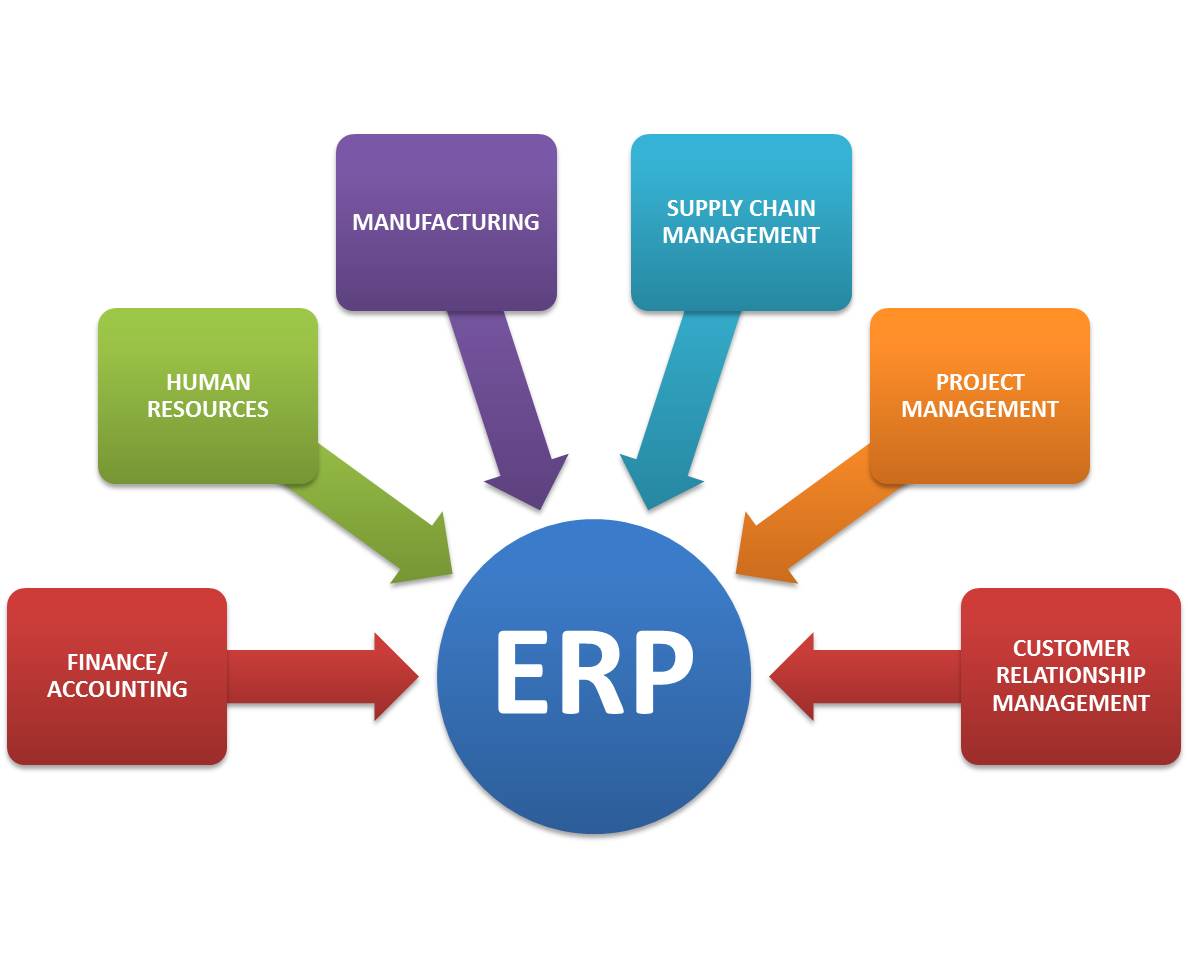 ERPLite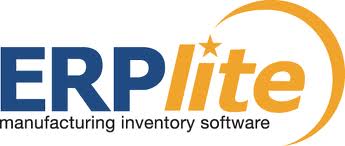 P.I.SOFTEK.LTD is the premier IT Solutions provider. P.I.SOFTEK.LTD offers comprehensive set of capabilities that include Training, Support ,Customization ,Integration and Implimentation for various ERP applications. P.I.SOFTEK.LTD was founded in 1997 and is headquartered in NOIDA INDIA, with associate offices in USA ,UK , Canada ,Malta Australia . P.I.SOFTEK.LTD services leading fortune 500 customers worldwide and is well positoned to provide a good solution for your Software needs.
Erplite/P.I.SOFTEK.LTD solution allows you to:
Easily Impliment a MRP/ERP in your organisation
Easy localization
Virtually Round the Clock ( 24/7 Support )
Integration with local Financial Applications
Erplite is an Open Source application facilitating easy Customization
All of the above leading to Increase in ROI
Mobile Application Development
Mobile application development is a term accustomed to denote the act or process by which application computer code is developed for hand-held devices, like personal digital assistants, enterprise digital assistants or mobile phones.
At PISoftek, Our team is comprised of App Developers with the abilities, creativity, initiative and experience necessary to not solely build an excellent app, but to create one that's reliable, absolutely practical, and is tailored to your business brand and your target market.
Things that set PISoftek apart from different App Development firms out there is our expertise. We've been there with our expertise and experience to make sure that you've got the smoothest method doable, and that your project isn't derailed by the hurdles and complications.
PISoftek provides 100 percent Client Satisfaction and believe building long term relationship to assist accomplish your business goals.

Take advantage of the fastest growing mobile phone platform on the market today - the iPhone! The iPhone brings full featured browsing to the mobile device for the first time and provides a unique platform for mobile application development. With so many people using the iPhone, it's important to ensure that these users have easy access to your content and tools! Custom iPhone apps that run natively on the iPhone or web apps that are streamlined for the mobile Safari browser ensure that iPhone users keep your company at their fingertips.
PISOFTEK can help your company quickly and efficiently develop mobile apps that run on the iPhone or android.
Our team is well versed in the iPhone, Android SDK (SQLite database, GeoLocation & Threads) and has experience developing:
GPS apps
Social networking apps
Games
Niche apps
Web appps
Custom iPhone and Android applications and mobile web apps enable you to reach customers and prospects where they spend the majority of their time! Already have a web app or widget? PISOFTEK has plenty of experience in helping our clients create iPhone, and android versions of web apps and widgets. Contact PISOFTEK today to start planning your Mobile app or mobile web app!